Rio Roller Milkshake Quad Skate mint berry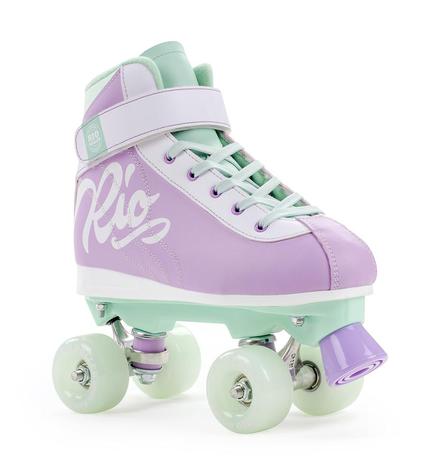 Rio Roller Milkshake Quad Skate mint berry
Rio Roller Milkshake is the latest and tastiest addition to our collection, which is packed full of tasty features. Continuing our love for pastels, Milkshake has taken the figure skate style and combined it with the popular shape of our retro trainer skate, giving you a unique upper like no other. Complete with a power strap for extra support and comfort, we think Milkshake is the perfect skate for anyone who loves life in pastels!
Vegan friendly, figure style skate with PVC leather construction High quality heel support secure power strap and comfort insoles
Exclusive Rio Nylon fibre chassis and PU pivot cups
Exclusive Rio Trucks with custom PU cast bushings
PU cast 82A Rio Coaster wheels with Rio's exclusive design to prevent axles protruding and damaging flooring
ABEC 7 bearings
PU stoppers with Allen Key bolt fixing
Order by 4pm Monday to Friday, and we'll dispatch your order the same day!