Slamm Dice for stunt scooetr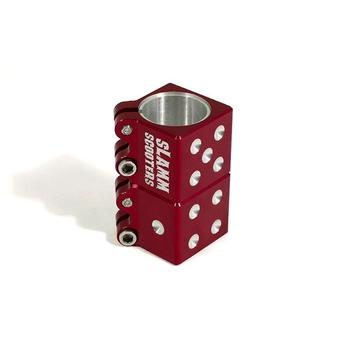 Slamm Dice for stunt scooetr
The Slamm dice clamp will look great on any stunt scooter. It is made from CNC machined from one piece alloy which is heat treated to make is light weight and strong.
This clamp will fit oversize bars and comes with shins to fit normal bars too.
Order by 4pm Monday to Friday, and we'll dispatch your order the same day!