Enuff Skully Complete Skateboard regular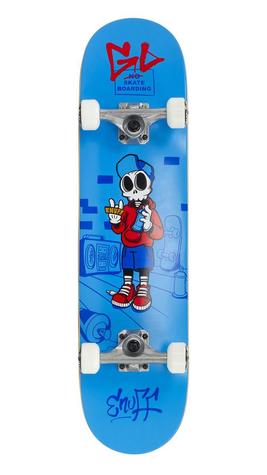 Enuff Skully Complete Skateboard regular
The Enuff Skully complete is an entry level skateboard in two fantastic character inspired graphics. Available in full size and mini this complete is ideally suited to all young riders looking to get their first proper taste of the sport.
Featuring 129mm Decade trucks and high quality components this complete will perform to the highest level giving the rider the feeling of true skateboarding and all the excitement that comes with it!!
Dimensions Regular 7.75" x 31.5" Mini 7.25" x 29.5"
Deck construction and info 7 Ply Maple American Stiff Glue
Trucks 129mm Enuff Decade Trucks Raw Finish
Wheels 54mm 90A PU Cast HR , Bushings White PU Cast SHR 96A
Bearings ABEC-9 Carbon
Order by 4pm Monday to Friday, and we'll dispatch your order the same day!