Alchemy Pure Air Aggressive Skate
£109.95
Saving: £0.05
RRP: £110.00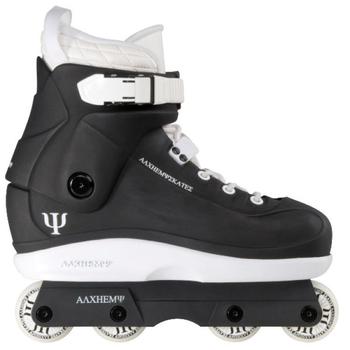 Alchemy Pure Air Aggressive Skate
£109.95
Saving: £0.05
RRP: £110.00
The Alchemy Pure Air is a lightweight, hard boot aggressive skate with an ultra comfort liner and shock absorber.
Two piece pure PU hard boot.
Spring buckle and lace lock system.
Stylish stitched detail on the ultra comfort liner with oversized shock absorbing heel pad
Soles made from lightweight PA material, perfect speed and control combo
The royale groove is centrally aligned with the H-block to assist when balancing grinds.
58mm 94A Alchemy Team wheel
ABEC-5 Speedstar bearings
Order by 4pm Monday to Friday, and we'll dispatch your order the same day!