EDEA MOTIVO WHITE FIGURE SKATE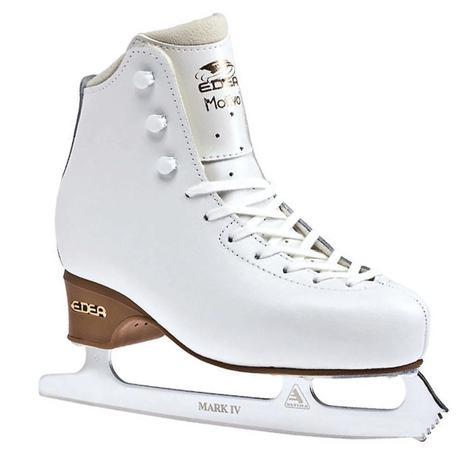 EDEA MOTIVO WHITE FIGURE SKATE
The Motivo is a ready-to-skate boot designed with adults or the serious beginner in mind. Inspired by our passion for skating the Motivo benefits from the technology and know-how from our top of the range boots. A step up from the Brio the Motivo offers greater support for a better performance.
The Motivo is made from the same leather as our top of the range boots and offers greater support than the Brio Model. A special water repellent treatment makes Edea skates easier to maintain.
Our hi-tech soles are made with ultra modern material making them both light and waterproof. Just what novice skaters need.
Comes with A4 blades
This skate has a stiffness rating of 38
Order by 4pm Monday to Friday, and we'll dispatch your order the same day!