Graf Bolero White Figure Skates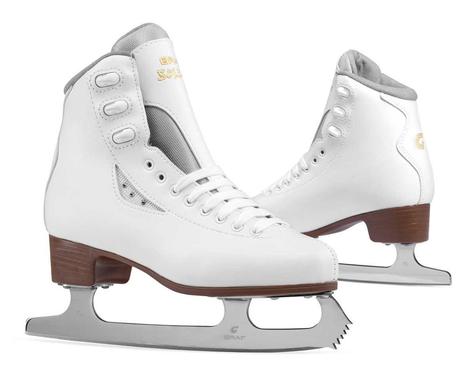 Graf Bolero White Figure Skates
The Graf Bolero ladies figure ice skate is made from a synthetic waterproof leather. The Graf figure skate has a padding made with special respiratory material, which is around the ankle to give support and a comfortable fit.
The Graf Bolero figure skate come with a stainless steel blade on it.
Order by 4pm Monday to Friday, and we'll dispatch your order the same day!