Graf Edmonton Special Black with or without V Insert
£395.00
Saving: £55.00
RRP: £450.00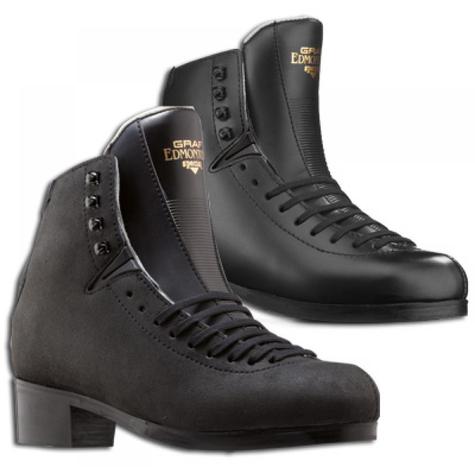 Graf Edmonton Special Black with or without V Insert
£395.00
Saving: £55.00
RRP: £450.00
The Edmonton is without a doubt the most advanced figure skating boot in the world. Proven by the numerous professionals who rely on this skate to win.
Originally designed to stand up to the rigorous training regime of professional skaters, it is ideal for advanced, juvenile, to senior competitive skaters.
Boot with special Fitting-System, made of first class leather, triple leather sole, excellent side-stability.
NEW: extra-light leather sole, professional model for the highest pretensions
Course of movements and jumps are stressing a leather upper extremely. The built in part V-Insert absorb a great part of impacts and is slowing down the advanced tiredness of the leather. V-Insert facilitates the breaking-in phase considerably
This boot is a top level boot
Order by 4pm Monday to Friday, and we'll dispatch your order the same day!