Rio Roller Script Ice Skates white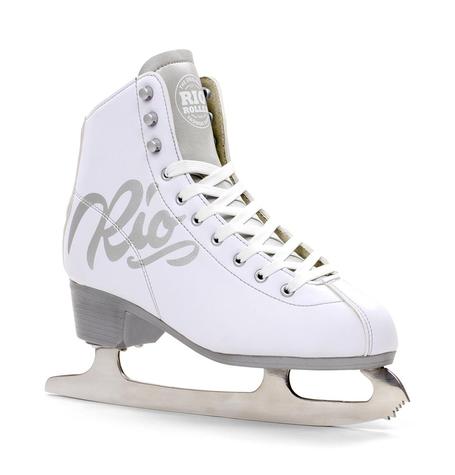 Rio Roller Script Ice Skates white
Allow us to introduce the very FIRST Rio Roller ICE Skate! Rio Roller have taken the much-loved design of Script and created a whole new upper specifically designed for Ice, just in time for winter! It holds everything you'd expect with Rio Roller and more! Same gorgeous style, same great quality, and same high performance! Fitted with a two piece seam-welded, 3.5mm stainless steel, high polish blade with a 6 toothpick and pre-sharpened to 12.2mm radius.
Vegan friendly PVC leather
Highly supportive upper
Faux suede lining and Velvet tongue backing
Ergonomic shape with locking heel pocket
Memory foam inner sole
Two-piece seam welded
3.5mm Stainless Steel
High polish finish with a 6 tooth pick
Pre sharpened to 12.2mm radius
Order by 4pm Monday to Friday, and we'll dispatch your order the same day!