Risport RF2 Super White OR BLACK Figure Boot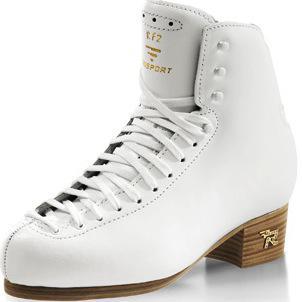 Risport RF2 Super White OR BLACK Figure Boot
Risport RF2 White ice Figure Boot are classical boots designed for those who practice professional and competitive figure skating.
These Risport RF2 ice figure skate has a full leather padded cuff to give you more confront and lots of support. The upper is of the Risport RF2 ice figure boot is made with a full leather preformed that is waterproofed. Also the Risport figure RF2 use anatomical thermomoldable padding which you can heat molded to give a better
fit to your skate.

The lining is a micofibre called "Lorica" and the sole is made out of a double layer of full real leather this is to help take the impact with jumps.
This boot has a stiffness rating of 85
Order by 4pm Monday to Friday, and we'll dispatch your order the same day!