Risport RF3 White Jnr Figure Boot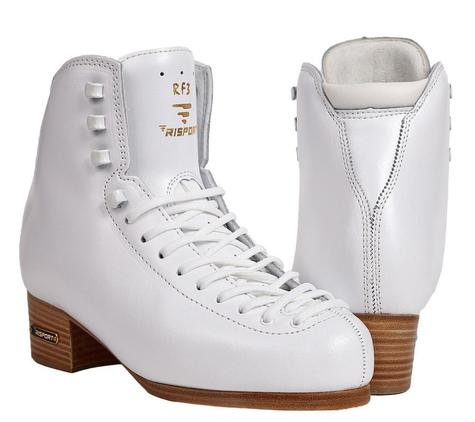 Risport RF3 White Jnr Figure Boot
These Risport RF3 figure ice skate is designed for advanced athletes and skaters. The Rissport figure boot`s upper is made from a waterproofed preformed real leather and it has tiny ventilation holes for excellent ventilation.
Risport RF3 has a micofiber lining in it and a anatomical thermomoldable padding this with a padded rear cuff give it a much better fit.
The Risport RF3 figure ice skate has a double layer of real leather sole this help with the inpact in the jumps.
These Risport RF3 do not come with blades.




Order by 4pm Monday to Friday, and we'll dispatch your order the same day!