Seba '14 FR 1 80 In-Line Skates - Black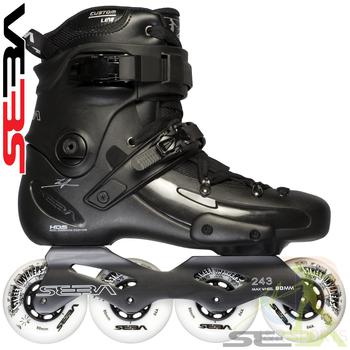 Seba '14 FR 1 80 In-Line Skates - Black
The new Seba FR 1 skates features a metal top buckle, the new Orthomove Insole with the FR liner, and MW9 Bearings inside the Street Invader wheels. For custom mounting and power transfer are the 2x7 hole energy pates.
The famous Seba FR1 skates are now available in three additional colours!
Specification:
Liner: FR featuring Orthomove insole
Frame: R1 243mm
Wheels: Street Invaders 80mm/84A
Bearings: Titalium MW9 Freeride
Order by 4pm Monday to Friday, and we'll dispatch your order the same day!