bladerunner FORMULA 84 W inline skate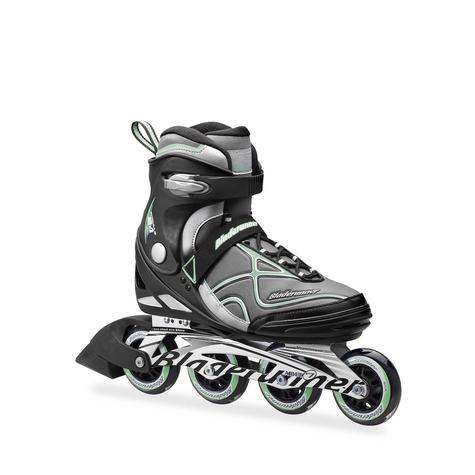 bladerunner FORMULA 84 W inline skate
The Metroblade GM features the highest level of performance with cool urban aesthetics. Developed with Greg Mirzoyan, this unique skate is fast, responsive and lightweight. Cutting edge technology in the inner boot creates a skate that proves " feeling" is more important than "seeing".
Wheels: New Hydrogen 4x80/85A, made in USA
Shell/Upper: Metroblade, Composite Sole, Lateral Slider in the box
Liner: Heel shock eraser (HSE) footbed
Frame: PRO 243 Extruded Alu 7005 4x80, 243mm, racing axles, laterally adjustable
Closure: Cuff Power Strap, 45 degree Velcro band, laces
Bearings: ILQ - 7 Plus
Order by 4pm Monday to Friday, and we'll dispatch your order the same day!