LUMINOUS - LED QUAD WHEEL pack of 4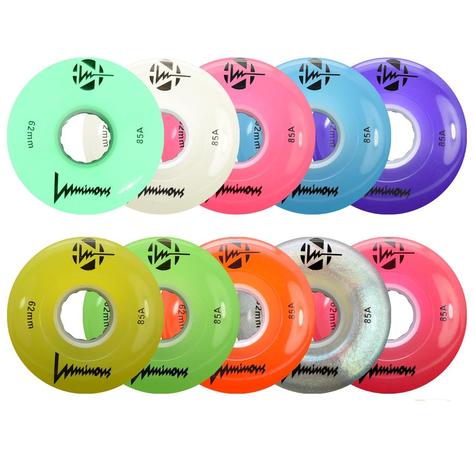 LUMINOUS - LED QUAD WHEEL pack of 4
Lighten up your skating sessions with the newest Luminous Wheels.
They're bright, enjoyable, reliable, fast and an incredible eye catcher - which you can see from the video below that Luminous have put together to showcase their newest wheels!
Coming in multiple sizes so you can match your preference, the Luminous Wheels come with an 85A durometer urethane for the perfect balance of speed and grip; and they're great for quad skates!
Colours:
Blue
Green
Orange
Pink
Pink Glitter
Purple
Red
White
White Glitter
White Glow
Yellow
Order by 4pm Monday to Friday, and we'll dispatch your order the same day!