Mindless Classic Wheel TEAM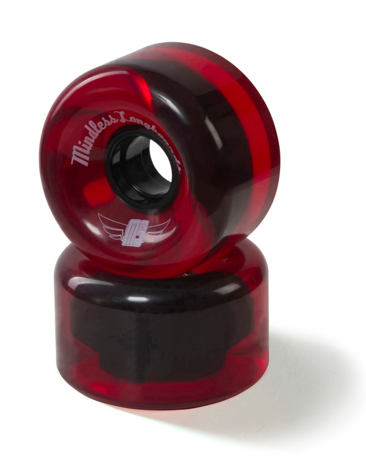 Mindless Classic Wheel TEAM
The Mindless Team wheels provide great all-round performance on all types of surfaces. Both the inner and outer lips are rounded with the emphasis on the outer lip. The core has been slightly offset on the inside to allow for the increased outer curve. This helps hold the 30mm contact patch as even as possible, keeping a consistent level of grip and a predictable slide.
High quality urethane wheels
Inner and outer lips rounded
Offset core
70 x 42mm
30mm contact area 80A SHR
Order by 4pm Monday to Friday, and we'll dispatch your order the same day!