Sisu Mouth Guards 1.6 pack of one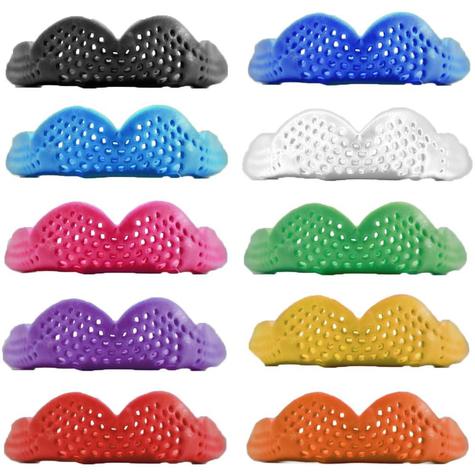 Sisu Mouth Guards 1.6 pack of one
The SISU™ 1.6 Aero Adult Mouth Guard is perfect for team sports like basketball, handball, rugby, floorball, hockey and roller derby where communication, comfort and protection are key.
The SISU™ 1.6 Aero Mouth Guard is made from a high-tech thermoplastic material that provides 30% better protection than conventional mouth guards, despite being only a sleek 1.6mm thick (that's over 60% thinner for maximum comfort).
The thinner SISU™ 1.6 Aero Mouth Guard fits snugly to your teeth, ensuring a perfect custom fit and enabling you to easily breathe, talk and drink.
Made in the USA - BPA, latex, PVC, and phthalate-free. CE-approved material.
This is how easy it is to fit the Sisu mouth guard for a perfect fit
Order by 4pm Monday to Friday, and we'll dispatch your order the same day!