MGP MFX 4.8" & 4.5" LIME scooter deck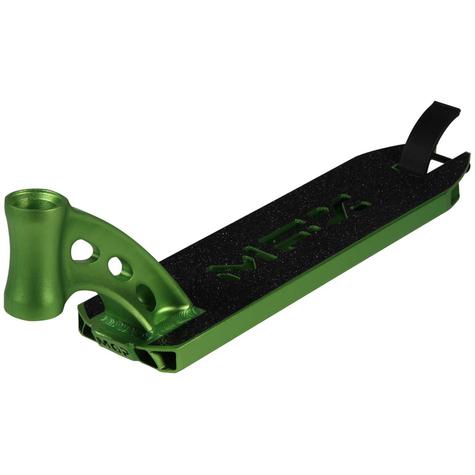 MGP MFX 4.8" & 4.5" LIME scooter deck
The MGP deck is 4.8" Wide and 21" long that is integrated fluted flat deck with 3mm concave.
New scalloped 3d forged, 84 degree down tube.
MFX Cut out in the deck
Come with blitz brake and rear axle with spacers.
Deck weight 1.8kgs
Being the longest and the widest deck that MADD gear has done. This deck is a good choice for more experienced rider that demands the best!
4.5" deck
4.5" wide and 19.5" Long, Fluted Flat Deck with 3mm Concave
New Scalloped 3D Forged 84 degree DownTube
MFX CutOut Deck and Grip Tape
NEW MFX HeadTube CutOut and Integrated Headset Cups
Madd Gear Composite Blitz Brake
Comes with Rear Axle and Spacers
Deck Weight 1.8Kgs
Order by 4pm Monday to Friday, and we'll dispatch your order the same day!