Mindless Rogue Swallow Tail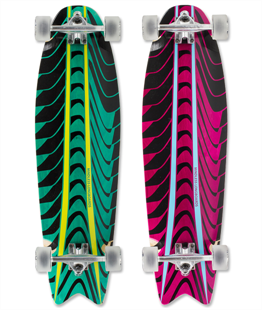 Mindless Rogue Swallow Tail
Rogue Swallow, from Mindless Longboards, features their classic Rogue concave with a classic swallow tail outer shape and bold stain colours. Fitted with reverse kingpin trucks that give increased turning agility, ideal for beginners or those who take to longboarding occasionally. The swallow tail pays homage to the oldskool surfskate style, with its wider and shorter profile that makes it easier to pump and carve, but stable for cruising.
Length: 34 inches Width: 9.7 inches 7 Ply Maple Deck Bottom Stain ply 70 x 42mm 80a SHR PU Cast Team Wheels ABEC-5 Bearings
Order by 4pm Monday to Friday, and we'll dispatch your order the same day!