ABEC 11 - CLASSIC BIGZIGS - GREEN pack of 4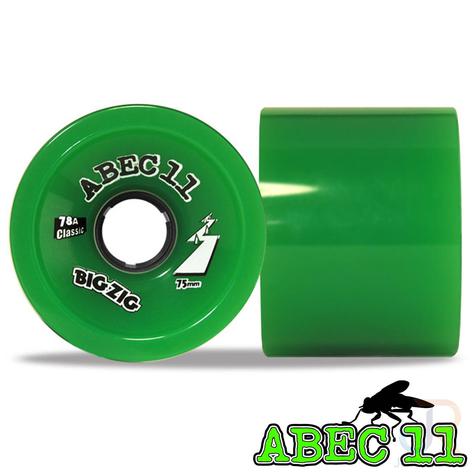 ABEC 11 - CLASSIC BIGZIGS - GREEN pack of 4
These Abec 11 Classic BigZigs are made with the original Abec 11 urethane formula which offers tons of control when you want to slide. Whilst these are made with the classic formula they haven't lost any of the great features of the Reflex BigZigs, and gives the perfect combination for both downhill and freeriding.
Features:
Excellent acceleration, quiet, smooth.
Offset wheels with lots of grip.
Specification:
Size: 75mm
Edge: Square
Hub: Off Set
Order by 4pm Monday to Friday, and we'll dispatch your order the same day!