Mindless Classic Wheels SHIFTA PURPLE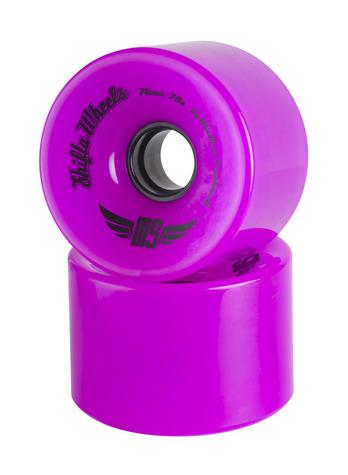 Mindless Classic Wheels SHIFTA PURPLE
The Mindless Shifta wheels are fitted as standard on the Mindless Maverick, Maverick DT and Savage longboards. These monsters sized wheel allows you to achieve some serious speed. The offset core gives the outer edge plenty of room to flex freely.
High quality urethane wheels
Offset hub
Bevelled edges
76mm diameter
53mm width
48.5mm contact patch 83A
Order by 4pm Monday to Friday, and we'll dispatch your order the same day!