Mindless Voodoo Haraka Wheels 84a blue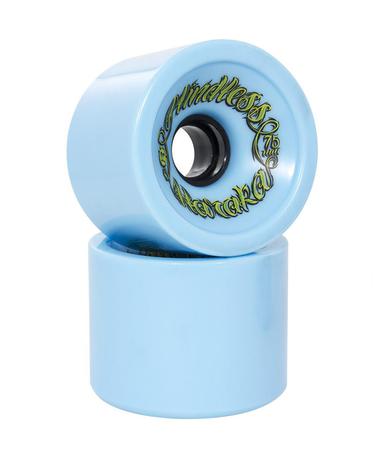 Mindless Voodoo Haraka Wheels 84a blue
The Mindless Haraka wheels are specifically designed for speed, cruising and carving. The squared side wall, sharp lip and stepped inner edge control the urethane flex and help minimise potential speed loss. With varying core offsets and contact patch widths, depending on the size wheel you choose to run, these wheels give plenty of grip but will still happily breakout when you ask them to. All three sizes available in all hardnesses.
84A Faster and slider 75 x 58mm with 53 running edge
Order by 4pm Monday to Friday, and we'll dispatch your order the same day!