Enuff Decade Pro Satin Trucks a pair Natural/Blue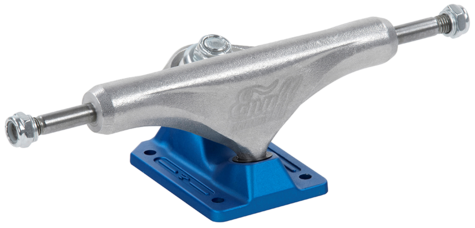 Enuff Decade Pro Satin Trucks a pair Natural/Blue
The Enuff Decade pro truck has all the features and hardwearing qualities of the standard Decade truck but with a sleek new finish. The high quality satin finish baseplates and laser etched hanger logos really set this truck apart from anything else on the market. With the strength you can trust and the backing of the Enuff team this is a must have truck.
19.5° kingpin angle provides superior turning and stability
129mm and 139mm – All colours
Maximum grind space before reaching axle
Laser cut logo
350 grams – 129mm
355 grams – 139mm
Gravity cast 356A aluminium heat treated to T4
PU cast custom pivot cup 92A PU cast
Order by 4pm Monday to Friday, and we'll dispatch your order the same day!