Risport RF Light Ice Skate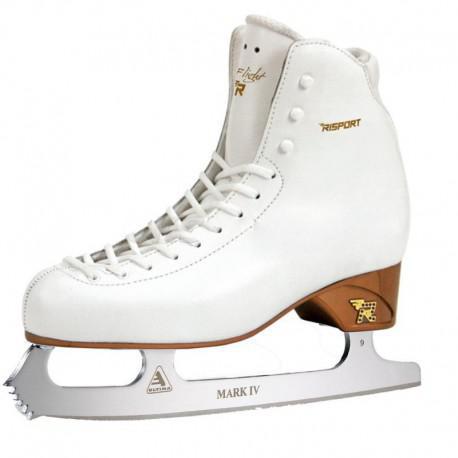 Risport RF Light Ice Skate
These RF Light is a new model from Risport. The Risport Light white figure skate is for the skaters who are starting to practice jumps on their way to become tomorrow's champions.
Risport has come up with a new polyurethane sole the weight of the boot dramatically reduces helping the athelete's performance.
The Risport light ice white skate is made with Waterproof full leather upper and a Soft and natural microfiber lining this helps give support.
The Risport Light white come with a supportive padded rear profile and with a padded tongue, and compact hooks all together give the figure skate a much better fit.
This skate has a stiffness rating of 40
Order by 4pm Monday to Friday, and we'll dispatch your order the same day!