Rollerbones Quad Wheels Team Logo 98a White 57 MM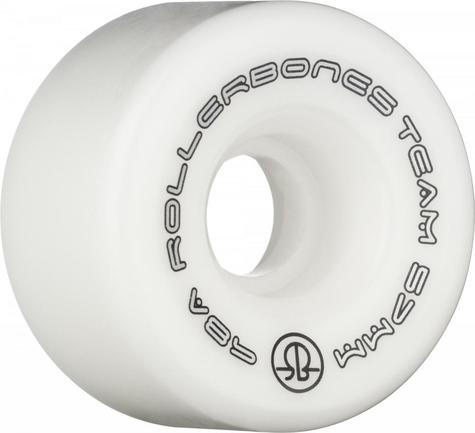 Rollerbones Quad Wheels Team Logo 98a White 57 MM
Rollerbones Team Logo Wheels

Team Wheel – High Rebound Indoor Wheel great for recreational and Artistic Skating.

• Wheel Diameter: 57 MM & 62 MM
• Wheel Hardness: 98 A & 101 A
• Wheel Formula: SBA
• Wheel Suggested Use: Recreation & Artistic Skating
• Wheel Surface Smooth
• Pack of 8 Wheels


Rollerbones

Manufacturing the best Roller Derby and Roller Skate Wheels for decades.

Rollerbones was established in 1979 when a white MDI formula used by Powell Corp for skateboard wheels replaced a transparent TDI formula, the roller-skate industry standard.
This change led to a shift in the industry as other companies followed.
Order by 4pm Monday to Friday, and we'll dispatch your order the same day!