Rollerbones Quad Wheels Venice Outdoor 78A Black 65 MM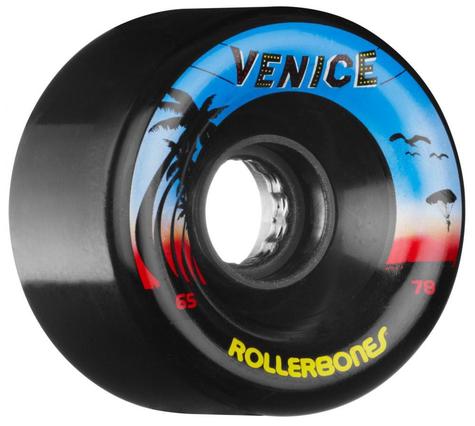 Rollerbones Quad Wheels Venice Outdoor 78A Black 65 MM
Rollerbones outdoor wheel

Wheel Diameter 65mm
Wheel Hardness 78A
Wheel Formula SBA
Wheel Color Black
Wheel Suggested Use Recreation
Wheel Surface Smooth

Rollerbones

Manufacturing the best Roller Derby and Roller Skate Wheels for decades.

Rollerbones was established in 1979 when a white MDI formula used by Powell Corp for skateboard wheels replaced a transparent TDI formula, the roller-skate industry standard.
This change led to a shift in the industry as other companies followed.
Order by 4pm Monday to Friday, and we'll dispatch your order the same day!