Tour Code 9 Adjustable KIDS Inline Hockey Skates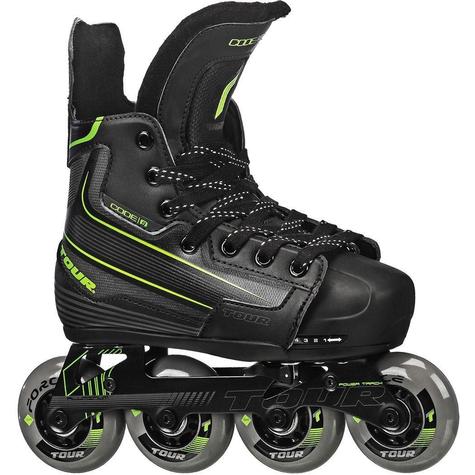 Tour Code 9 Adjustable KIDS Inline Hockey Skates
Tour continues to innovate and bring the latest to the roller hockey market. The Code 9 inline hockey skate is the best looking, best performing entry level skate on the market with features that are not found on competitor skates at this value.
Reinforced ankle support. Deluxe EVA comfort padding. BEVO Silver-5 race rated (chrome) bearings.

Tour force speed formula control wheels. Tour aluminium power track tri-coil system.
Order by 4pm Monday to Friday, and we'll dispatch your order the same day!